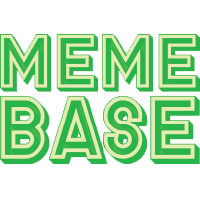 Memebase
Sometimes, all you need is a big-ol-list of funny memes without explaining anything to anyone. This is that list. Thanks sis.
Want More Funny Memes?
After extensive research, our data scientists determined that people want 2 things:
- Memes.
- More memes, preferably funny ones.
The primary event that triggers the categorization of an image as a (funny) meme is the collective, slightly-accelerated exhaling via the nose by the masses who view said "funny meme". And since y'all know what we're talking about, then you'll probably want at least 17 more memes. Well these Funny Memes might also suffice, or these relatable memes that can also probably pass for funny... also check out the eBaum's World's Funny Memes That You Might Enjoy and who knows, maybe you'll enjoy them.