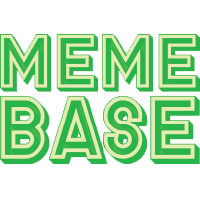 Memebase
Joe Biden stoked Donald Trump's ire on Monday after speaking at the University of Miami. The former VP went after the President's unsavory remarks about women, saying "A guy who ended up becoming our national leader said, 'I can grab a woman anywhere and she likes it.' … They asked me if I'd like to debate this gentleman, and I said no. I said, 'If we were in high school, I'd take him behind the gym and beat the hell out of him.'"
Trump waited until this morning to fire back at Joe on Twitter, writing "Crazy Joe Biden is trying to act like a tough guy. Actually, he is weak, both mentally and physically, and yet he threatens me, for the second time, with physical assault. He doesn't know me, but he would go down fast and hard, crying all the way. Don't threaten people Joe!"
The very aggro tweet has proven to be a hit, especially on Twitter - where users are getting creative imagining a hypothetical fist-fight between the septuagenarians. While we realize this ridiculous situation will never play out IRL, we're having a great time fantasizing with these gifs and memes.