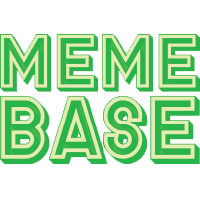 Memebase
Smasher, an entertainment focused Youtube channel, is breaking thousands of fans hearts with the fake Friends reunion trailer they uploaded earlier this month. The trailer sets us up with the plot for a full length movie, in which everyone's relationships are on the rocks - except for Joey. Shocker: he's still single.
From the description:
"This picks up a few years where the final season left off with Ben and Emma grown up. Mike and Phoebe have trouble with marriage, Monica and Chandler are getting a divorce, Joey couldn't find someone, and Ross and Rachel have trouble after many years of not being together! Filled with some surprise appearances by today's actors, along with some old friends (no pun intended), this movie will be an all-star extravaganza, while showing a lesson in being there for each other."
It sounds a little contrived, but it's still fooled some fans - and infuriated others. You can watch the trailer and take in the reactions below.