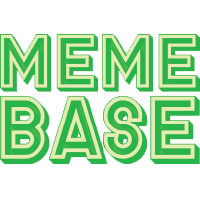 Memebase
It's common knowledge that people tweet fake quotes from their kids to get that Twitter clout - but earlier this May the concept took a real meme-y turn. Author Rebecca Hazelton tweeted the following (what we hope is a joke) about her kid:
"Everyone dies one day. Everyone. Even wolves. But not books. Not words. Words don't die. - My son, 3, who is a lot smarter than I am."
The tweet ended up inspiring a bevy of facetious "woke toddler" tweets, ranging from song lyrics to astute political commentary. You can peep our favorites, and some more seriously WOKE fake quotes below.