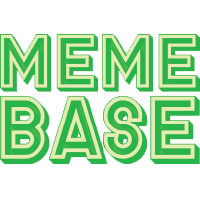 Memebase
Here's the latest in "American news is f*cking crazy!" InTouch just released the entirety of their 2011 exclusive with Stormy Daniels, the porn star who allegedly had an affair with Donald Trump - and the actress dishes some seriously funny details. The dirt that Twitter fans are appreciating the most is the president's fear and hatred of sharks:
"You could see the television from the little dining room table and he was watching Shark Week and he was watching a special about the U.S.S. something and it sank and it was like the worst shark attack in history. He is obsessed with sharks. Terrified of sharks. He was like, "I donate to all these charities and I would never donate to any charity that helps sharks. I hope all the sharks die." He was like riveted. He was like obsessed. It's so strange, I know."
Strange is right. Jokesters on Twitter are definitely taking advantage of the bizarre phobia and meme-ing the news to oblivion. And for those of you who doubt the info - it's polygraph certified.