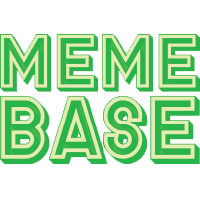 Memebase
Jamie Brew's Botnik Studios has become internet famous after sharing their incredible AI-generated Harry Potter fanfic yesterday. The piece, which amounts to a small chapter, was created using predictive keyboards that had been fed all 7 books in the original Harry Potter series. The resulting text is impressively hilarious - and has caught the attention of many, many people on Twitter.
If you want to create something similar of your own, Brew has released the Harry Potter keyboards for both dialogue and narration. Happy "writing"!
Get more of these magic nuggets of Harry Potter gold with Harry Potter movie fun facts (from eBaum's World) or get some Riddikulus Harry Potter Memes. Its like Christmas morning all up in here but instead of gifts it is memes about Harry Potter.