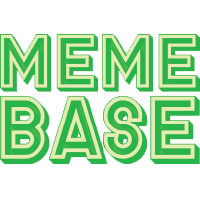 Memebase
DJ Khaled prompted some seriously spicy Twitter controversy this weekend after one of his 2015 interviews was unearthed. In the interview with The Breakfast Club, the rapper reveals that he doesn't believe in going down on his wife - but that it would be near criminal for her to withold the same acts from him. "A woman should praise the man — the king," says Khaled. "If you holding it down for your woman I feel like the woman should praise. And a man should praise the queen. But you know, my way of praising is called, ha-ha, 'How was dinner?', 'You like the house you living in? You like all them clothes you getting?"
In this apparent age of "eating ass," many celebrities and Twitter users felt these comments were immature and misogynistic - and definitely stingy. Dwayne "The Rock" Johnson brought the heat and made some serious waves with his response to Khaled. "Ahem... clears throat As a man, I take great pride in mastering ALL performances. This is probably a little TMI...I will now quietly excuse myself from this fun thread." Women all over the world swooned.
The Rock wasn't the only celeb to speak out against DJ Khaled's preferences. Evan Rachel Wood, the openly bisexual star of HBO's Westworld seemed to agree. She urged Khaled to grow up, tweeting "You're seriously missing out man. Take it from someone who has pride and thoroughly enjoys pleasuring women." Other celebrities, such as Billy Eichner, were a little more silly with their responses.